A Snapshot Look at MeWe Social Network read

This is a review of information available regarding an alternative to Facebook. A Snapshot Look at MeWe Social Network read.

Set out below is our research into the social networking company and a media interview featuring CEO Mark Weinstein.
This information is set forth in good faith for your own research into your communication needs. Comments welcomed.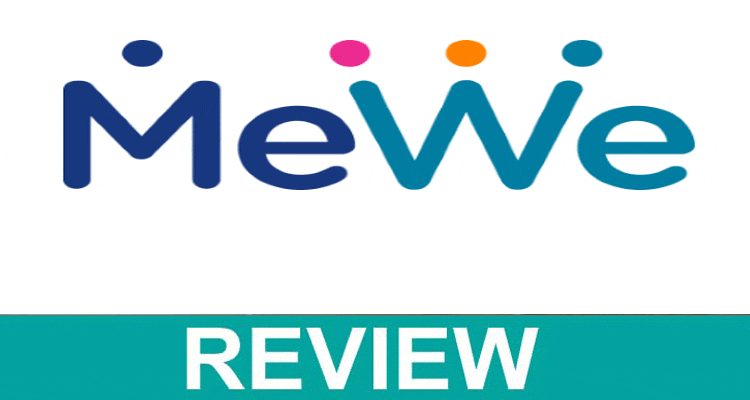 The Why?
We attempt to answer the why question sourcing the following media and articles.
"What is MeWe?" Asks mashable.com their published answer to the question is in the link posted.
According to CEO Mark Weinstein the free market is the only way to get this straightened out.
Do not use government regulation as it will only institutionalize surveillance capitalism.
Furthermore, subjects include benefits to users, no fact checking, privacy issues, and news feed manipulation by algorithms.
The Facebook Alternative – MeWe Founder and CEO Mark Weinstein Full Interview
https://www.bitchute.com/video/JMZK5PN7Z8U/
Interviewee: Mark Weinstein, CEO MeWe Social Network – Alternate to Facebook.
Our research revealed:
With 16 million members (January 2021) source USA Today (see link below) gaining exponentially 2.5 million in one week.
A history link from livewire.com confirms the company was founded in 2012, based in California.
In addition, read the five things to know before you join from digitalmomblog.com link below.
In conclusion, conduct your own research to decide if MeWe is a suitable alternative for you and other entities you are associated with.
Links with snippets mentioned above. The Wikipedia link is for context.
https://www.lifewire.com/what-is-mewe-4801952
Billing itself as a "Next Generation Social Network," MeWe is designed as an alternative to popular platforms like Facebook. It's not quite the young upstart you might think it is, as it was originally founded in 2012, but only left its smaller-scale beta testing initiative in 2015.
https://www.digitalmomblog.com/mewe-social-network/
MeWe is a social network, with a similar interface to Facebook. (The Parler app is more like Twitter.) Created in 2016, founder Mark Weinstein lauded the network at SXSW 2016.
https://www.usatoday.com/story/tech/2021/01/20/mewe-social-network-gains-members-touts-privacy-over-facebook/4228797001/
Jan 20, 2021The social network MeWe gained 2.5 million new members in the past week as social media users flock to privacy-focused apps. The social network currently has 16 million members, according to the…
https://mashable.com/article/what-is-mewe-network-explainer/
MeWe is an alternative social networking site that's currently experiencing a surge in new users as Trump supporters search for new platforms in order to avoid Facebook and Twitter. It bills itself…
MeWemewe.com
MeWe is an American social media and social networking service owned by Sgrouples, a company based in Culver City, California. MeWe's light approach to content moderation has made it popular among American conservatives, conspiracy theorists, and anti-vaxxers. Due to concerns with possible pro-China censorship of Facebook, the site also gained popularity in Hong Kong in November 2020. The site's interface has been described as similar to that of Facebook, although the service describes itself as the "anti-Facebook" due to its focus on data privacy.Wikipedia

Type of business:Private

Available in:Multilingual

Founded:May 16, 2012 (as Sgrouples)

Area served:Worldwide

Founder(s):Mark Weinstein

Key people:Mark Weinstein (CEO)

Industry:Internet

Products:MeWe, MeWePro