Web Development and Management Banner
How to approach web development? We offer real-time solutions to large problems using strategies in behavior as well as tools such as WordPress, Themes, Social Media plugins to automate communication and marketing. Our mission is to help you. Web Development and Management Banner.
Full-stack Development – Why use this type of developer?
A full stack developer is a web developer or engineer who works with both the front and back ends of a website or application—meaning they can tackle projects that involve databases, building user-facing websites, or even work with clients during the planning phase of projects.
One of the real big problems is not every full stack developer also knows business problems. Hire us to diagnose the problem and offer solutions of value.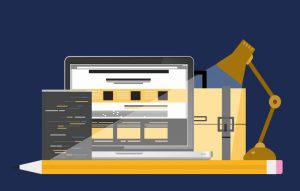 This site uses all these tools and more. If you need professional advice regarding this topic then drop us an email today.
Search Engine Optimization
How to use SEO tools? Learn how to maximize your website presence in search engines to reach your audience in today's marketplace.
SEO Site Checkup – an example read out from //seositecheckup.com/seo-audit/ reported 94/100 score – a site we own and manage.
https://vcmconsult.com/